VOCAL & PERFORMANCE COACHING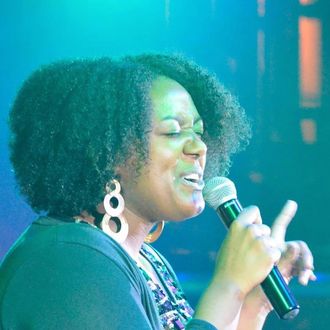 FINDING YOUR OWN VOICE
Learn to command the stage with confidence
My Vocal & Performance Technique is individually tailored to YOUR specific needs that will include:
-Finding confidence while on the stage
-Telling the story of the song you are singing/performing
-Using correct vocal & breathing technique
-Increasing vocal range and improving tone and pitch
-Learning to Play your instrument while singing
...and much more
MASTER YOUR CRAFT
Create a sound that is all your own
In addition to Vocal and Performance coaching, I also give private piano instruction. We can also go over your songwriting and lyrical content to tell the stories you've always wanted to tell.
Piano Lessons always include: Proper Technique, scales, ear training, traditional studies, and a song of your choosing. 
Songwriting Consultation always includes: Learning song structure, rhyme, harmony, melody, imagery, hooks, and clichés. We will analyze different songs while adding to your toolbox of writing skills. 
Ready to get started?
TESTIMONIALS
"

As a creative we often wonder what we can do to give ourselves an edge in any music room...well with the help of Lydia Rene and her years of experience, Vocally training with her has improved not only my voice but also my confidence stepping into every music session. If you sing, do demos, perform or anything of the sort I highly recommend you schedule a consultation with her and I can assure you she will help you find your voice and dedicate an extensive amount of time into helping you be the best you can be vocally." - Jamall Anthony (Songwriter)
"

Lydia Rene helped my whole life yesterday! We nailed the song and the other singers were so happy that I sent them that breakdown. Everyone was just as overwhelmed as I was until we got clear on what exactly we were going to sing. I felt confident with the choices we made arrangement wise and the ad libs were just enough. Perfection! My management team was floored at how perfect my performance was. They couldn't get enough!" - Jasmin H. (Vocalist/Performer)
"

Before working with Lydia, I had some ideas on how to go about singing but didn't feel confident. I am so grateful that she has given mea new perspective on what it takes to sing better. Lydia is joyful, attentive and truly cares. Any question I ask is answered with an example for clarity and she will demonstrate it herself. I always look forward to my lessons. If one is willing to put in the work, results will come. Few lessons in and I already feel more confident and look forward to where this journey goes. Working with Lydia is inspiring! I highly recommend her." - N'Deye Y.
"

Lydia Rene has been great from the moment of our first interaction. She made sure to get to know me and my concerns about my voice before we met. Upon meeting her she was just as sweet as our phone conversationss, doing what she needed to make me feel comfortable after not having sung in front of others for awhile. Her patience and reliability is everything a new student or former student of voice could ask for in a coach. I wasn't ready for the lesson to be over. Excited for more!" - Jenny N.